KYOTA M673 KENKO MASSAGE CHAIR

The Kyota M673 Kenko Massage Chair brings all the relief and benefits of a personal masseuse into your home.
 

3D QUAD ROLLER

The choreographing of side by side, up-down and in-out motions create a truly human like, silky smooth massage, from your neck & shoulders down to your gluteus muscles.
 

L-TRACK TECHNOLOGY

The Kyota M673 Kenko Massage Chair has a 49" L-Track. The L-Track pushes the quad rollers from head to thighs, ensuring that you receive a full body spa quality massage.

L-Track works the same way as an S-Track, but extends further down the body.
 

FULL-BODY SCAN

The Kyota M673 Kenko Massage Chair scans the user and sets the massage to the optimal range for a customized personal experience unique to your individual frame. Sit back, relax, and enjoy!
 

ZERO GRAVITY RECLINE

Developed by NASA the zero gravity positioning elevates your knees above your heart, which allows the spine to decompress, provides a sense of weightlessness while maximizing the effects of the massage rollers.

Helps improve circulation
Helps Improve back pain
Helps Improves sleep

Helps Reduce stress on the heart
 

REFLEXOLOGY FOOT MASSAGE

A comprehensive foot massage delivered by reflexology foot rollers on the soles of your feet and compression therapy to maximize your relief. Treat your feet to the best.
 

ULTIMATE CALF MASSAGE

The Kyota M673 Kenko Massage Chair has the longest calf massage available combining air massage and node pressure point relief from the knees down to your feet. Circulation enhancement, pressure & tension relief, it doesn't get any better than the Kyota M673 Kenko Massage Chair.
 

ACCU-SHOULDER COMPRESSION


Shoulder compression therapy soothes tired and sore shoulder muscles while working in unison with the main back mechanism to provide the ultimate in upper body rejuvenation.
 

TARGETED ARM THERAPY


Arm compression therapy relieves arm, wrist, and hand tension and stress while enhancing circulation. Relax & enjoy the sensation of human hands relieving stress throughout your tired muscles.
 

LUMBAR HEAT


Lumbar heat for your core is critical to loosen sore muscles making them receptive to massage therapy. Heat will maximizes the benefits of the Kyota M673 Kenko Massage Chair advanced 3D massage nodes.
 

SLIDE FORWARD SPACE-SAVING


No need to worry about what room or how you will arrange your chair, relax and feel the stress melt away as the Zero Wall Technology affords you the ability to place your chair with ease.
 

EASE TO USE REMOTE

The advanced and user friendly remote presents many critical functions at the touch of a button. Easily customize your massage to target any region for maximum therapy & relief.
Additional Features
Built-in Bluetooth® Speakers
50% Longer Calf Massage
Spring Leg Length Extension
9 Auto Programs
Custom Massage Controls
3 Zero Gravity Positions
Product Specifications
Weight: 292 lbs.
Max weight capacity: 300lbs
Height Range: 4'10" - 6'4"
Upright
Chair Width: 30"
Chair Height: 48"
Reclined
Chair Length: 68"
Chair Height: 38"
Intensity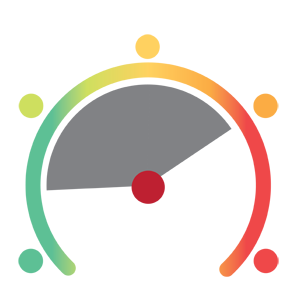 The Kyota Promise: 4 Year Residential Limited Warranty Included
Unlimited USA-based customer & technical support
4 Year structural framework warranty
No-cost replacement on covered parts for 2 years
Complete Care/No-cost parts & labor (in-home, if necessary) for 1 year